Auto Navigation Rally

The foundation upon where modern Rallying was born, kind of.


Auto Navigation Rallying was actually started as a sport named (country-)
road rallying
(with car or mc) in the Scandinavian country of Sweden with the two major car-manufacturers SAAB and Volvo testing and evolving their products – and the rally motorsport.

It later evolved in two directions; Auto Navigation Rallying and simply Rally.


During the early 1930's
some ANRs were held in our county Uppland by the motorclub of MK Orion in Hallstavik. During the 1940's during the fuel restriction times they hosted bicycle orienteering competitions instead of ANRs. After the restrictions got lifted
Orienteering and trustworthiness –
OT-racing was widespread thruout the country.

Since 1961 the national Swedish ANR championship has been held annually.
About Auto Navigation Rally

Or as this motorsport is called in Scandinavia; Carorienteering, has been around as a Swedish national championship discipline since 1961. ANR is a bit like rallying with a deeper thought behind the stages. Actually ANR is a lot more fun to compete in than a normal rally because it demands more of both the driver and the co-driver as a team! It's a motorsport quite similar to enduro – but with cars plus the orienteering part.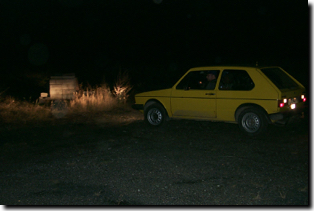 pic
| Joakim and Göran Forsberg of Almunge MK during a nightly race.

top banner pic
| Jonas and Per Hellander of Ludvika MS, Toyota RAV4.


The maps

Here you can download an translated example stage of an Swedish Auto Navigation rally. Comments are included in
red
. We're mixing different scales and ages on our mapsnippets. The maps are (always drawn) aligned to the magnetic north. We're handing out a copied set at the startpoint of each stage 30 seconds before the team' supposed start time.


The car and equipment

In the championship series (like the district and national championships) the cars are prepared and tuned for ANR. The extras can include extra lightning, rally suspensions, fourwheel drive, tripmaster, intercom, hand-held searchlight and enhancements on the chassis like engine protection ribs etcetera. The co-driver is equipped with a ruler and magnifyer to be able to read the maps properly.


Sounds ANR interresting?

I'd be delighted to help out and translate the rules for you into english if you intend to start something up anywhere in the world!

Road rallying and Navigational Rally in the UK and in the US are somewhat similar to our ANR, but we believe it's much more simple and fun to learn and race in Scandinavian styled ANR:s.

It's also a blast to produce the races and try to be clever with finding old maps and nowadays unused road-sections.

©2001-2007,
Jesper Eklund
.